There is no better way to disconnect from the constant hustle and bustle of the city and stress at work than to spend a few days in a quiet, natural environment, enjoying the nature and wildlife.
The Mas Pomeric is a beautiful place for groups and families, where you could have the opportunity of sharing with all comfort your free time, in a friendly and quiet atmosphere.
The house has a common living room, a dining room and a kitchen, and another area, with a cloister where the rooms are distributed. Each one has a small living room, two double rooms and a bathroom
Family house with more than 100 years of history, offers all the charm and comfort, in a privileged emplacement.
The « Mas Pomeric » is situated in the Natural Park of the Gaia river, where coexistent the fauna and the flora protected of this Natural Park.
Furthermore, near this emplacement coexistent the Costa Daurada and the modern and Roman city of Tarragona, with the Cistern Route enchantment, with Monasteries and bodegas. In the zone, the offer of playful activities is very large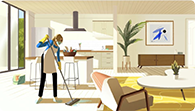 Casa Gran - Mas Pomeríc, complies with the cleaning and disinfection protocol, according to rental house regulations.

Cleaning

Disinfection
Signed the management of
Mas Pomeríc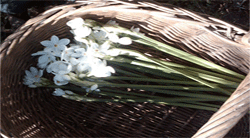 We are pleased to offer you a place to repose and to offer you all the attention you needed.